Welcome to Come Read with Me
Come Read with Me is a cooperative effort where…
All teachers are students – All students are teachers !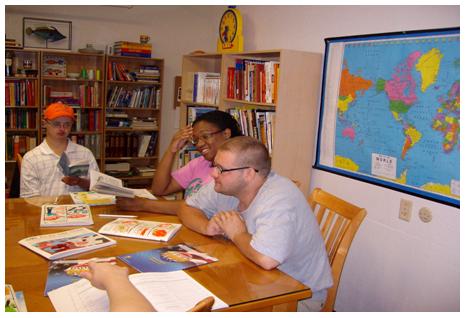 Students and teachers alike enjoy learning together.  Our classrooms are alive with opportunities for growth and renewal of interests and skills.  You never know what they'll cook up in the Math/Social Studies Room!
Come read with us in our classrooms! We're located at 901 Clinic Drive, Suite D-109; Euless, Texas 76039, located just over the hill from Super Value Pharmacy.
Come read, teach or volunteer with us. We promise a rewarding experience!
Contact Us
~ Please visit us again and again! ~
---